iZotope Nectar v3.00 MacOSX-R2R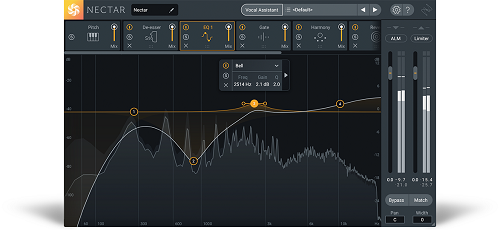 iZotope Nectar v3.00 MacOSX-R2R | 482 MB



Introducing Nectar 3, the most sophisticated set of instruments for mixing vocals. Access every part of your vocal chain and get professional vocals in seconds.
New level of vocal processing: First introduced in 2010, Nectar has found a place in studios around the world, offering world-class processing designed to achieve professional results in seconds. With version 3, Nectar helps your vocal tracks to be singular by addressing each part of the vocal production chain, offering invaluable features and innovative new signal processing.