Windows 7 Sp1 Aio 11In1 En-Us Usb3.0 August 2018 (x86/x64)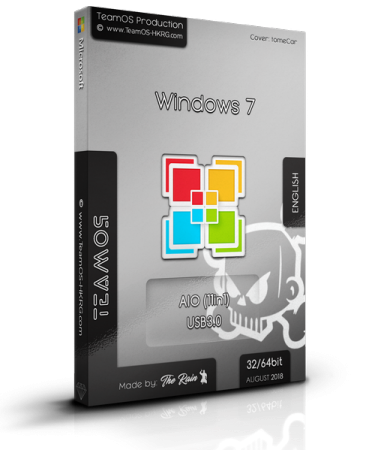 Windows 7 Sp1 Aio 11In1 En-Us Usb3.0 August 2018 (x86/x64) | 4.28 GBName: en_windows_7_sp1_aio_with_updates_x86_x64_aug_2018_dvd
Architecture: x86x64
Size: 4.28 GB
Language: English
Activation: No, Added Activator
Updates: Included all new updates of August2018
Author: Team OS
Added/Removed: Nothing , its a complete iso with all new Updates of August2018



Added Editions:
Windows 7 Starter x86
Windows 7 Home Basic x86
Windows 7 HOme premium x86
Windwos 7 Professional x86
Windows 7 Ultimate x86
Windows 7 Enterprises x86

Windows 7 Home Basic x64
Windows 7 Home Premium x64
Windows 7 Professional x64
Windows 7 Ultimate x64
Windows 7 Enterprises x64

What's New?
Including Microsoft updates till 14.08.2018 and Internet Explorer 11
NO tweaks or add-ons.
NO additional programs and software added.
NO graphics, scripts and wallpapers added or changed.
It's the original image from Microsoft except added updates and IE11!

Changes in version 18.8.20
Added KB2920188-v7-x64 (support for TPM 2.0)
Added KB4343900-x86-x64 with disabling telemetry and processor checking (replaces KB4338818-x86-x64 and KB4345459-x86-x64)
Added KB4344152-x86-x64 (replaces KB4338423-x86-x64)
Added the / NVMe key for integrating NVMe updates and drivers into the recovery system and environment

Note:
1. Dotnet 4.7.2 and DirectX is pre-installed
2. Integrated USB 3.0 in boot and install.wim , now installation is more easy.